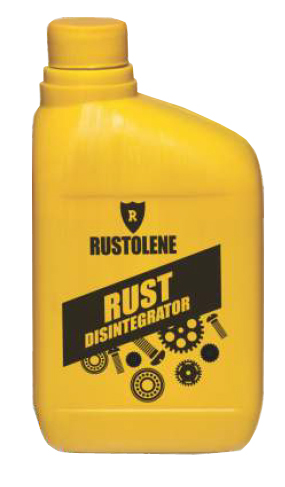 • Safe and easy to handle
• Non corrosive - No damage to tools and metal pipe fittings
• Low viscosity - High coverage and offer good penetration
• Good surface wetting - Uniform film spreading property



Application Areas

In industries like chemical, mines, power plant, refinery, fertilizer etc, the product can be us. for opening of Jammed nuts-bolts, cleaning of various components like bearing, gearbox, generator, It also is used for maintenance of pumps, heat exchangers, boilers, cooling towers, farm equipments. etc.

Technical Parameters
Appearance
Clear Ltguld
Specific gravity @300c
0.83 + 0.02
Colour
Reddish
Flash Point
45°C (minimum)
Coverage Per Liter
90 m2 (approximate)
Available in : 500 ml, 1 ltr & 5 ltr